The short answer: "Practice."
Yes, yes, you've said this before, you say, swatting away our annoying repetition.
But hand to heart, other hand in the three raised fingers of a scout's honor: the key to getting a job after coding bootcamp is practice. Ongoing practice.
You may think that at the end of 12 weeks, you are fully ready to take on a job as a developer, junior or otherwise. And you like are, especially if you graduated from GDEV. But like any muscle, it weakens if you don't use it. No one goes to the gym for 3 months then says, that's good enough; now I'm fit forever.
That's not how science works.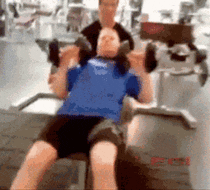 Every other piece of advice we have to offer—acing the interview, leaning on your cohort, having a social life—they all involve practice.
Be a more competitive applicant
As a coding bootcamp graduate, you can make yourself more competitive on the job market by having a strong portfolio, demonstrated knowledge of programming concepts, and creative problem solving skills. The technical interview tests all these, as well as how well the applicant thinks on her feet. In order to master these, you must practice.
There is no escaping it. You must read documentation, push and pull to and from git repos, do coding challenges, learn other programming language, build things, break things, fix things. You must seek out resources to learn. Thankfully have a few blog posts that might help—like this one.
It's who you know
Having a strong network doesn't hurt either. This is why it helps to work well with cohort members. Not only will you learn from their approaches to problem solving, but after you graduate, you may still rely on their help. Because with coding, there's nothing wrong with looking for the answers in the back of the book. The more you practice, the less you will need to rely on it.
Cohort aside, knowing people in your tech community also helps. At GDEV, we help you make those important connections with tech companies in Gainesville. Some of our graduates got positions with Mindtree, Mobiquity, and Info Tech. But if they didn't practice their skills, no amount of introductions could land them the job.
Don't be a lonely coder
Interestingly enough, a good way to get a job after coding bootcamp is to be social. While the job requires intimate knowledge of computer programming, getting the job requires human interaction. Get to know people at hackathons, Meetups, and open houses. This way, you can learn and schmooze at the same time. Two birds with a single proverbial stone.
Or you can just go to happy hour. We're not kidding. Local tech company SharpSpring hosts Buzz, a monthly happy hour at various bars and restaurants around the Gainesville area. This is a good way to meet the movers in Gainesville's tech and startup scene. It is more fun to make connections when bourbon is involved. But still keep it cute; these are your future colleagues/bosses.
Did we mention practice?
But all your aligned prospects can become obsolete if you don't hone your craft. All your #gains of the past 12 weeks will be #gone if you don't exercise your programming skills. And then what would be the point? Use your Google Fu. Stroll through StackExchange. Read MDN documentation just for the fun of it. Keep those muscles sharp.
Practice with GDEV. Email hello@gainesvilledevacademy.com!